I've been blogging for ten years, but when people ask, I tell them I was only doing it seriously for the last eight. The thing is, blogging does not have to be this upward struggle. Get the right mentors, and you can grow our blog in no time at all and have the successful blog you've always wanted!
However, working one-on-one with more advanced and intermediate bloggers can be expensive. For this reason, blogging courses online are the best and most affordable option when you want to learn something and quick, IMO. In addition, they typically provide step-by-step instructions on various topics from starting a blog, marketing strategy, content marketing, and so much more!
But there is a downside to going with blogging courses for beginners as well. The prominent question being, how do you know if the blogger who wrote the system knows what the heck they are talking about? Unfortunately, there are so many blog training courses out there now, and I am sorry to say that many of them are not worth your time.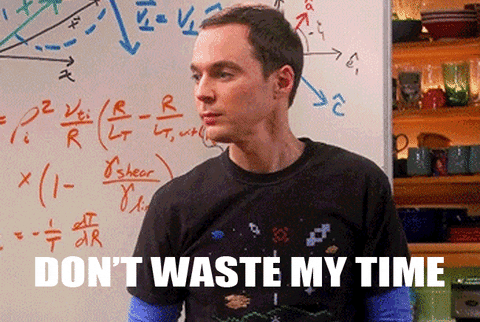 I've made the mistake of buying the wrong course—programs filled with stuff I already know or that teach information that is just plain wrong. I learned the hard way that you never buy a course without proof that it will benefit you.
When I am in my mastermind groups, I make a point to ask what classes my peers are taking and what is working for them. And this keeps me away from the courses that just may not benefit me.
Today in this blog post, I am sharing my findings with you!
Not only are the courses I mention on this list are ones that I have personally taken myself, but they are also courses I only took after getting SEVERAL recommendations from other successful bloggers.
That way, I can promise you don't have to worry about the quality of these opportunities. So, without further ado, check out my blog course list below.
1. Genius Blogger's Toolkit 2021
Let me just start by saying that when you are a blogger, excellent courses are an investment. And if you are strapped for cash, I find that the Genius Blogger's Toolkit is enough to set you up for blogging success for a low price. It is not just one blog course, it's several, and there are often bonuses such as free subscriptions, printables, worksheets, and PDFs.
This year's bundle includes 76 eCourses, eBooks, printable packs & workbooks, templates, stock photo packs, membership sites, exclusive bonuses! It's an overall value of $6,309.98 for only $97! And there is a variety in the topics of each course from:
CONTENT CREATION 10 resources worth $1,025.00
EMAIL MARKETING 7 resources worth $509.00
GETTING STARTED 10 resources worth $1,249.00
MARKETING & BRANDING 9 resources worth $567.00
MONETIZATION 8 resources worth $868.00
PLANNING & ORGANIZATION 4 resources worth $153.00
PRODUCT CREATION 10 resources worth $759.00
SEARCH ENGINE OPTIMIZATION & TRAFFIC 7 resources worth $534.99
SOCIAL MEDIA 10 resources worth $608.99
And fun fact, Chris and I have a product in this year's bundle called our Sponsored Post Pricing Toolkit.
In our toolkit, we give you everything you ended to make more money with sponsored posts on your blog including:
our sponsored post pricing calculator,
our video tutorial that teaches blogger's how much to charge for sponsored posts on your blog, our brand proposal template, so you always look like a pro,
our work with me page template,
and our sponsored campaign rebuttal checklist.
Our sponsored post pitching email templates are also included giving this kit a total value of $64! And it is all included in the 2021 Genius Blogger's Toolkit.
BONUSES
*Early Bird*
The Accelerate Your Blog 30-Day Challenge from Ultimate Bundles worth $50
A 30 Day Challenge will guide you through 4 decisive steps to design an accurate system for attracting new readers and making money from your blog. Using pieces of training inside the Genius Blogger's Toolkit, we'll give you the structure and support you need to take action faster!
30 days of the Social Content App from AngieGensler.com worth $15
AngieGensler.com helps small business owners tackle social media marketing without the hustle and headache. That's why they created the Social Content App, a proven-to-work system for social media marketing. The Social Content App provides done-for-you content at the click of a button so users can focus their time and energy on what they do best.
3 months of access to our stock photo membership from Katie Harp Creative worth $47
Katie Harp Creative is a marketing and design company with a stock photo and template membership. Katie Harp Creative helps bloggers and online entrepreneurs with their awesome blogs and online businesses. The stock photo membership is perfect for creative entrepreneurs like life and business coaches, social media managers, lifestyle bloggers, designers, brand strategists, consultants, and more.
ADA Compliance Alt Tag Report + Content Audit Package from the Blog Fixer worth $200
ADA compliance is a hot-button topic, and your archives are probably full of images with alt tags not helpful to the visually impaired. With The Blog Fixer's custom report, you can quickly identify your most vulnerable posts with missing or poorly written alt text. The Blog Fixer will also scan your site for 15 issues to keep you in good graces with Google and Amazon and deliver a detailed spreadsheet to help direct your content audit efforts where you'll see the quickest impact.
If you wonder if the content included is worth your time, know that they offer a 30-day guarantee! So if you start going through your courses and realize that none of them will help you (Which is highly unlikely, I speak from experience here), you can expect to get a full refund.
Here is the catch about the Genius Blogger's Toolkit…
It only opens a few times a year and only for a few days! And currently, it is on sale right now! But only until Monday, September 27th @ 11:59pm ET!

Sign up for the Genius bloggers Toolkit and get this incredible value while you still can!
2. Instagram Domination
I cannot speak highly enough about this course. It is what helped me grow my IG account from a mere 4,000 subscribers to over 12,000 now. And the best part is that it was recently updated! So I definitely owe my IG success to this course.
Nathan Chan is a great teacher. And this course is an excellent investment if you want to make money and drive traffic using Instagram. However, if you are not sure if you are ready to invest in a course about Instagram yet, I highly recommend checking out his FREE blogging system called the Instagram masterclass.
The Instagram Masterclass is an exclusive webinar hosted by Foundr CEO and founder Nathan Chan. In this in-depth masterclass, Nathan walks you through the exact strategies to land 500k new targeted Instagram followers in under 12 months.
Inside the FREE Webinar, you will learn:
The Instagram Domination Method – The secret method that enabled Foundr to generate 500k followers in 12 months & 1m+ in 2 years
"The Bio Formula" How to generate over 20,000+ clicks to your website in 1 month using just Instagram.

How to know what content to create that attracts your target audience to follow your page, like your content, share with their friends and buy your products and services.

How to create content the RIGHT WAY that gets an insane amount of engagement.

How to create 'Money Posts' that effortlessly turn your fans into customers WITHOUT being 'salesy' or spammy.

A case study on how we built a FRESH new 6 figure e-commerce business in 6 months using ONLY Instagram and how in it's most recent month generated $45K+ and over 1000+ new customers spending $0 in acquisition on Instagram.
If you want to jump straight into the entire course, you will learn:
How to find and attract your target audience and build a mass following of fans fast
How to brand your page and content to attract followers
How to turn your followers into email subscribers and buyers
How to work with influencers correctly and to avoid the rookie mistakes that most make
How to create content that represents your brand without spending a ton of money
PLUS 5x bonuses:

Private Instagram Mastermind
How to get your Instagram account verified
The $0 – $20k/month Instagram agency blueprint
Interview of Frank Body which made $20m sales on Instagram
Behind the scenes breakdown of building a 6-figure business in 6 months using Instagram
Instagram Influencers & traveling full-time! Q&A with Rachel & Ruben of Gamin Travel
Take this Free Instagram Training called How To go from 0-500k+ Followers in 12 Months
3. Pinterest Traffic Avalanche
If Pinterest is not a part of your traffic strategy, then it probably should be. And Pinterest Traffic Avalanche by Create and Go Founders Alex and Lauren is the perfect course to help you get there.
I used Pinterest Traffic Avalanche when I had a Pinterest account for years but barely had any followers. And it helped me not only grow my followers but made Pinterest one of my leading sources of traffic to my blog.
Sign up For Pinterest Traffic Avalanche Here
4. Making Sense of Affiliate Marketing by Michelle Schroeder-Gardner
Making Sense of Affiliate Marketing was the first affiliate course I took, and it helped me get in the right mindset for selling more on my blog. I think all bloggers have this initial aversion to selling, especially with affiliate programs.
But after I took this course, I got it. Affiliate links can help your reader if they're relevant. Not to mention, affiliate marketing is a great way to make passive income.
If you are new to this, I think Michelle's course is the one to take first. I learned a lot about the different ways to promote affiliate links on your blog. I also learned how o make a lot of money from the same posts over and over again.
Learn more about Making Sense of Affiliate Marketing, here.
5. List Love by Jennifer Maker
Jennifer Maker, a very successful blogger, wrote an e-book called List Love: Introduction to List Building, and she's giving it away FOR FREE. (She loves to give away free things—it's one of the secrets to her success!)
The List Love e-book is a fun introduction to building your email list. She answers a lot of questions and explains why you need a mailing list, recommendations for great email service providers, real-life examples of specific ways she's built her list of over 24,000 subscribers, and an overview of her formula. In addition, Jennifer's included some information I can almost guarantee you've never thought of or heard of, so you don't want to miss this!
All of these blog courses deliver quality information. While some are free and others aren't, I can personally vouch that you will get a fantastic return on investment if you decide to spend the money. So don't miss out on getting into the money-making fast lane with your blog!
Resources
Making Sense of Affiliate Marketing